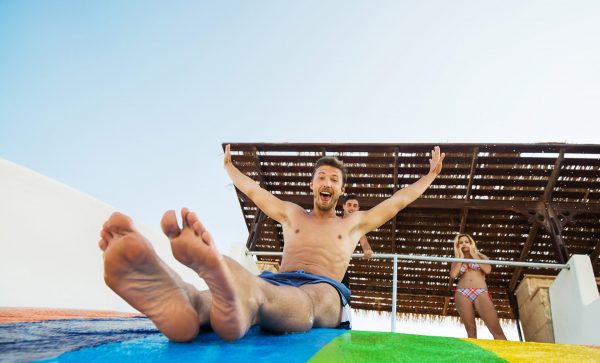 Aquaréna is Hungary's largest amusement aqua park, located on 11 and a half hectares of land next to the Hungaroring in Mogyoród, 15 minutes from Budapest.
The Aquarena is unique in Hungary with its 1.5 kilometres of slides, cooling pools, jacuzzi, umbrellas and sun loungers.
If you want to spend more days in the water paradise, you can choose from a range of accommodation options at the Aquarena campsite.